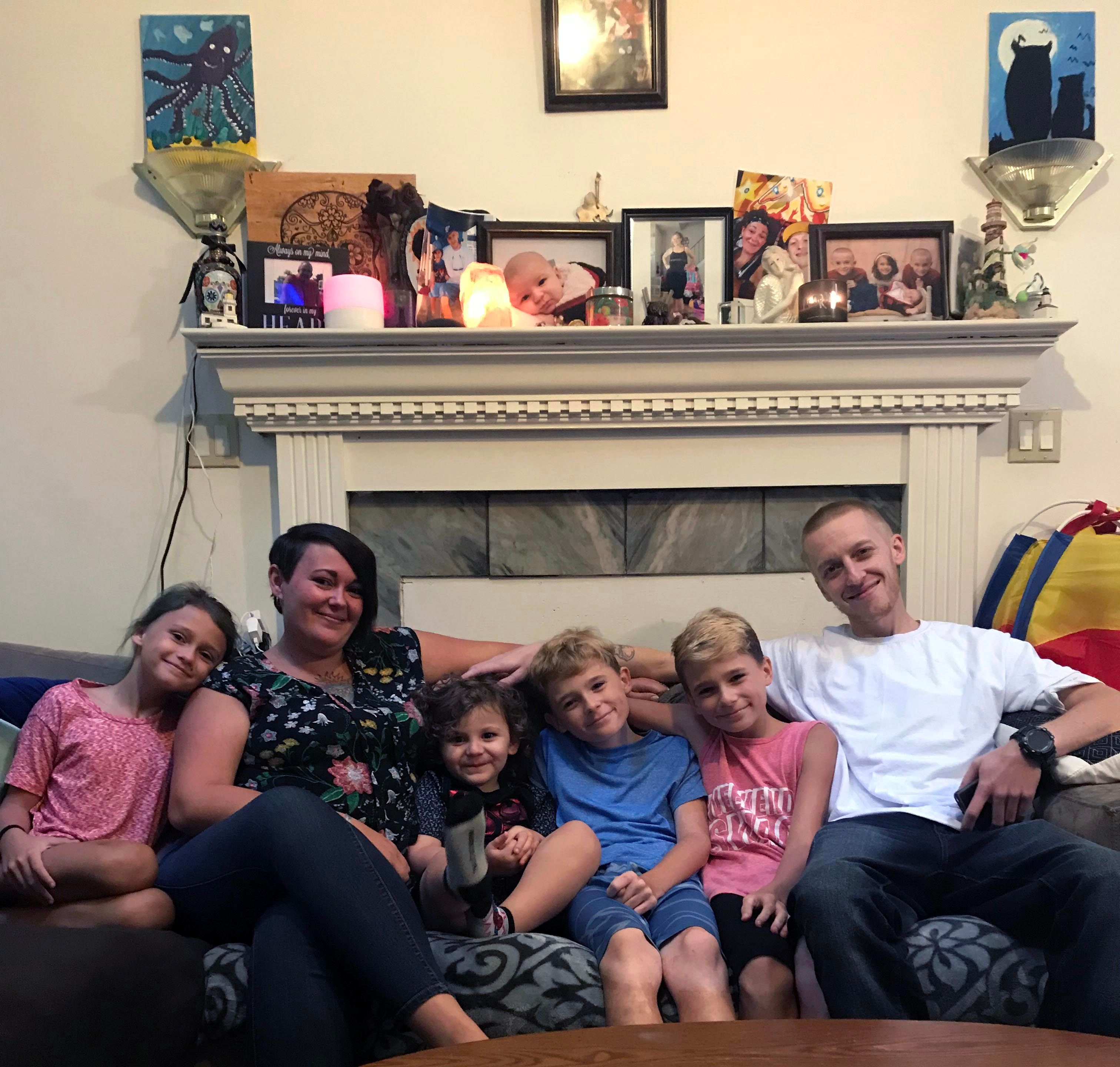 This is the first person account of Habitat for Humanity of Worcester County's newest Partner Family, a widowed mother of four and lifelong Worcester County resident. This is her story in her own words, with edits for clarification:
I was scrolling through Facebook and I saw an ad for Habitat announcing that the home application round was open. It was for a home build in Worcester County, in the Bishopville or Stockton areas. If I could choose one place to live, Bishopville would be my dream area to live.  But I thought, 'I'll never get picked', so I just kept scrolling. I thought and thought about it all day. The next day I got back on Facebook and the ad was right there, first thing I saw; and usually you can never find anything you want to find on Facebook. I said to myself 'you should just try.' So I did. I never thought I would qualify.
The next day I received a call from the Family Selection Committee. They wanted me to submit an application and my finances.  Once I was approved through the first phase, a home inspection [at my current residence] followed. I made the kids clean their rooms. They were so excited! [Following additional steps in the approval process] I received the call; which happened to be the day after my father passed away in May. We had been selected! I knew my dad was looking down on me and smiling. I never thought I would ever own a home!
I have 11-year-old twin boys, Nick and Neil and a 9-year-old daughter named Cynthia. I married their father on June 15, 2006. He passed away very suddenly in July of 2013.  I have a three-year-old son named Jax. His father, Daniel, is my boyfriend. 
I graduated from Stephen Decatur and recently received my Associates of Applied Science in Chemical Dependency in May of this year.  And now I have my dream career as a Residential Counselor for an inpatient addiction treatment center. I really love it! I've seen people challenged with addiction my whole life whether it be family, friends, co-workers or acquaintances. I struggled with wanting to help them and save them but you can't do that unless they're ready. I just want to make a difference now. I've seen that [addiction treatment] helps people and I just think that it's really important.
I'm doing my sweat equity hours [volunteer hours that are required of Habitat partner families] at the ReStore now. There's so many cool things in that store. I'm helping other people pick out things. I'm seeing visions of how things could be refurbished. It's great! I've taken an online USDA course and I'll also be attending an all-day course [a required course on homeowner education and financial literacy]. It's a lot of work, but worth it.
I am looking forward to putting more sweat equity hours into the house when it's being built. I drive by the location at least once a day. I'm so excited! My boys love fishing. There's a creek right down the street. My best friend and her parents are close by and the boys and Cynthia have a bunch of friends that live close, too.
The children are excited about having more room so they can have friends over. They're excited about having a yard! They're excited to hopefully get a dog in the future. They're excited about everything. Every day they ask, "how much longer, how much longer, how much longer?"
I've lived in Worcester County my entire life. I love it here. I don't want to live anywhere else. Owning my first home is everything to me. It's what I want to do for my children. They've been through so much that they deserve something to call their own. It's more stability. It's a lifelong dream come true.
-       Ashley Z, Habitat homeowner