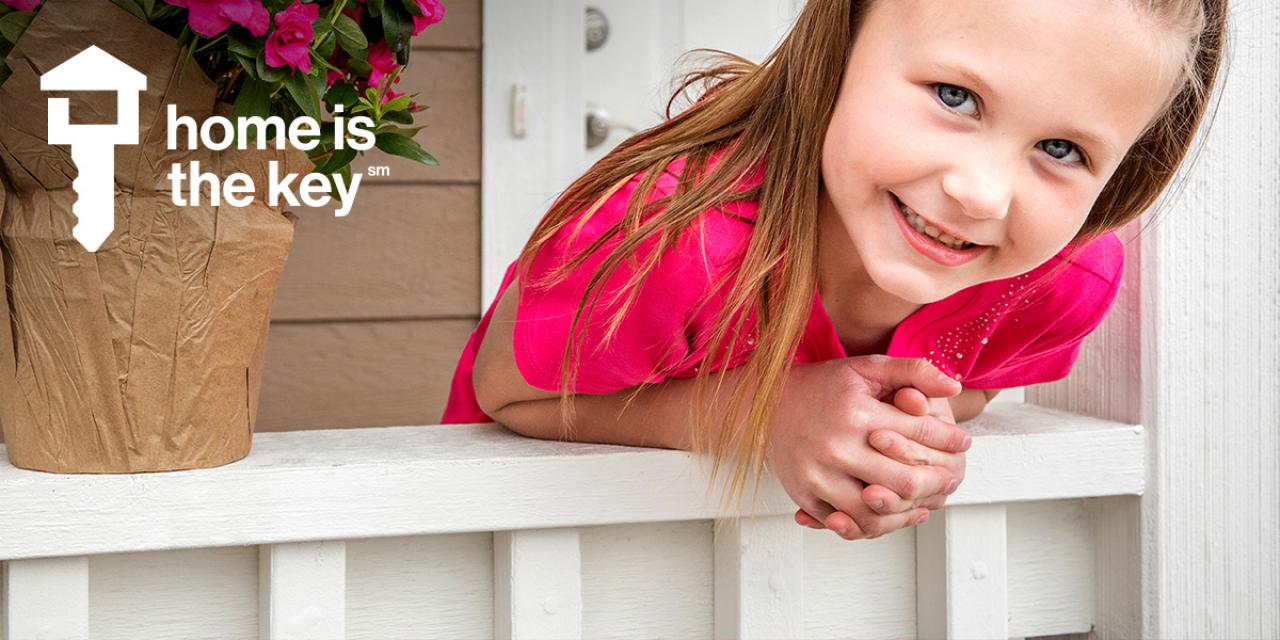 We believe that home is the foundation for our lives, and it should provide an atmosphere of contentment and calm where individuals can thrive. Yet for many families in the United States, the concept of home seems out of reach.
In April, Habitat's nationwide Home is the Key campaign brings together sponsors, community leaders and supporters like Habitat Humanitarians Drew and Jonathan Scott to unlock futures and change lives so that even more families have access to decent housing.
Each year through Home is the Key, we hope to create an outpouring of generosity. We hope to see the doors of opportunity open in partnership with people in search of strength, stability and self-reliance.
You can help us continue to unlock the future for families and by spreading the message that #HomeIsTheKey!
By supporting our Home is the Key cause, you aren't just improving statistics or donating to an organization. You are eliminating barriers and giving families greater independence.
When we join together to provide access to decent housing opportunities, the effects can be felt across entire communities. After all, it takes a thriving community of people to build thriving neighborhoods. You are touching the lives of real people working toward strength, stability and self-reliance.
Thank you for helping us unlock futures by DONATING today!