How to Apply for Homeowership
Families work in partnership with Habitat Worcester, volunteers, and the local community to build their homes. Habitat Worcester at times functions both as a construction company and mortgage company. In some cases, Habitat partners with approved third party lenders such as the USDA to access financing programs to enable the homes to be built. Families pay back the cost to build their homes via monthly mortgage payments that on average last for 25 – 30 years. The cost to build is lower than market average due in part to volunteer labor and donated materials, making the program affordable. Habitat affiliates do not earn profits from the homes they build and sell. Families must meet certain criteria, (defined below), in order to qualify for the program.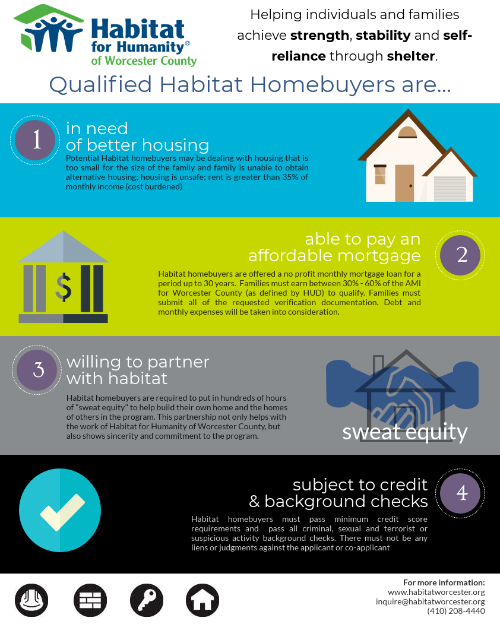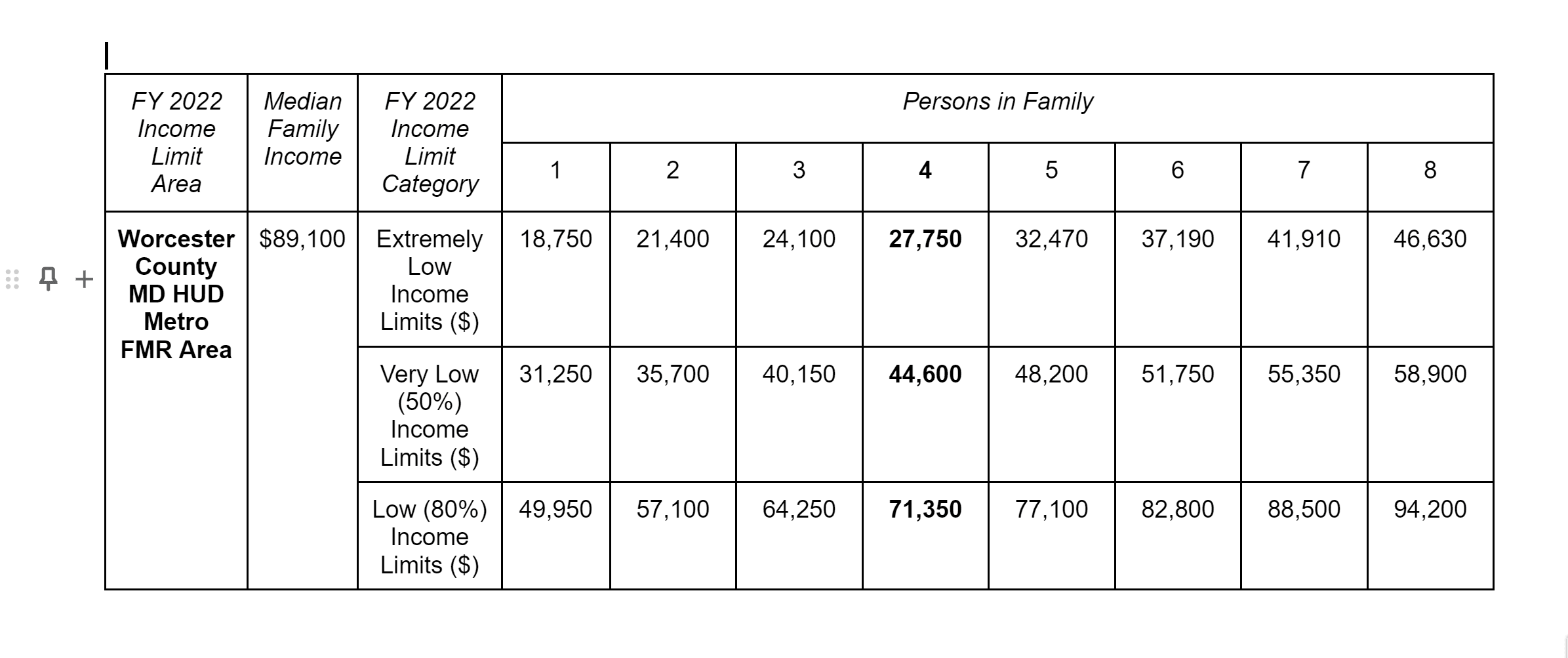 Homeowner Application Rounds
A Homeowner Application Round will open in 2023.  Please visit our Critical Repairs page for current programs and application rounds.
General Guidelines for Partner Family Selection:
Must Demonstrate a Need for adequate shelter: Examples of circumstance include: current housing is too small for the size of the family and family is unable to obtain alternative housing; housing is unsafe; rent is greater than 35% of monthly income (cost burdened) 
Willingness to Partner – Applicant is willing to commit to the "sweat equity requirement" (400 hours for a build). Applicant agrees to make "earnest money" payments into escrow account during the build process, will not incur any additional consumer debt during this time, will notify the affiliate of any changes in financial status, and agrees to maintain home after purchase and pay mortgage payments each month on time.
Ability to Pay – The cost for construction is paid back to Habitat Worcester through no profit monthly mortgage loans for a period of up to 30 years. Families must earn between 30% - 60% of the AMI for Worcester County (as defined by HUD) to qualify. Families must submit all of the requested verification documentation. Debt and monthly expenses will be taken into consideration.
Must Pass Credit and Background Checks – including but not limited to a minimum credit score, criminal, sexual and terrorist or suspicious activity background checks; there must not be any liens or judgments against the applicant or co-applicant
Application Fee: $30 to help cover the costs incurred by the affiliate
Must be a US Citizen or Resident and Worcester County, MD resident for at least one year.
Must not be able to otherwise afford a conventional mortgage
First Steps to Apply:
Please take the time to read this page and Homeownership Responsibilities and become familiar with our homeownership roles, process and qualification requirements.
Once you have read the guidelines and feel that you meet all the qualifications of a Habitat Homebuyer, you may send an inquiry email during the application rounds mentioned above. Please note we are unable to accommodate requests that are sent outside of application periods.
Send inquiry email to Families@habitatworcester.org with "Homeownership Program" as the subject line. In the email, briefly outline your need for a Habitat home, the times you are available for a phone call, and a Family Selection Committee member will be in touch to set up your pre-application interview.