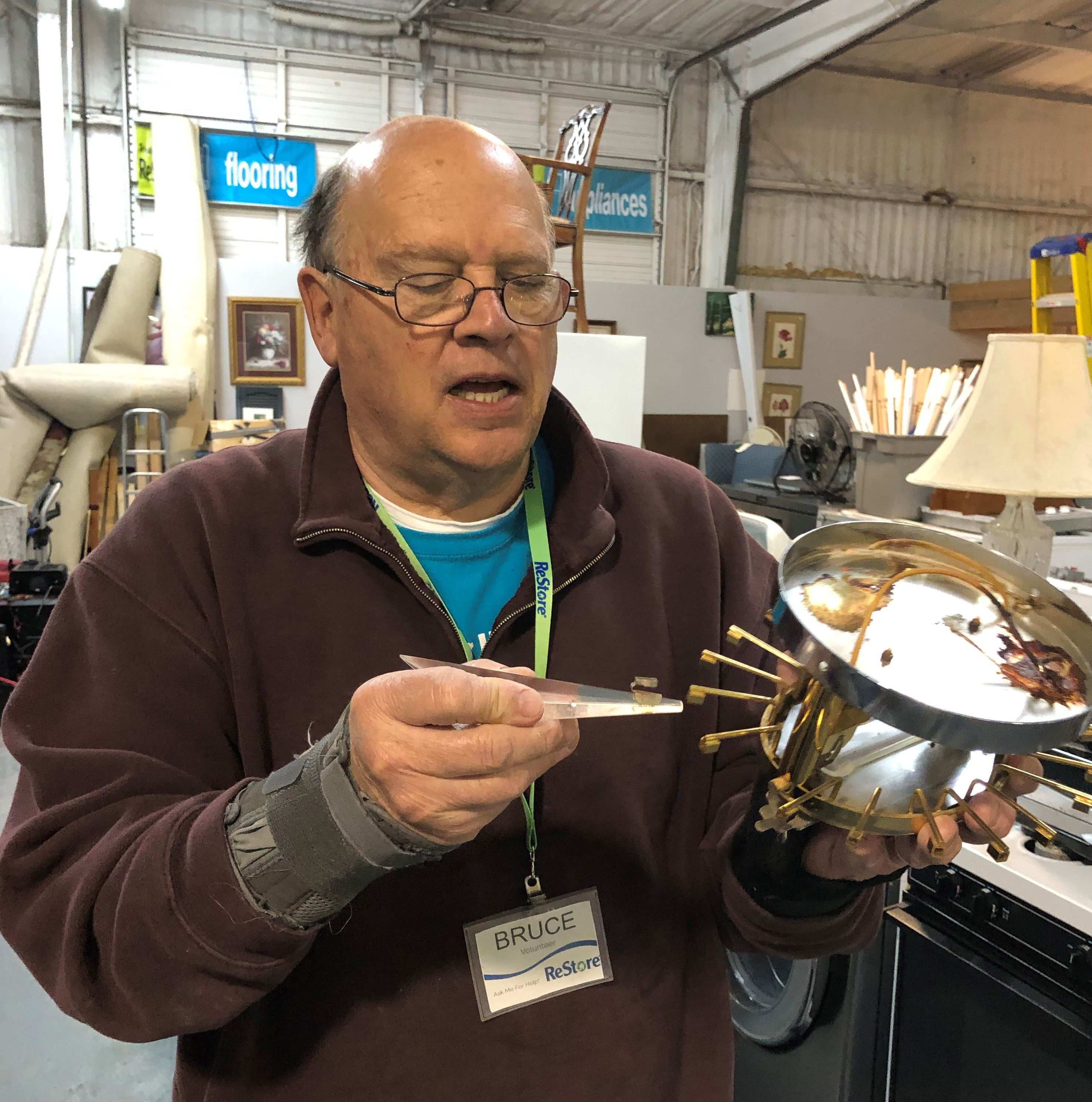 The Habitat for Humanity ReStore has named Bruce Young as Volunteer of the Month for January.  Young volunteers at the ReStore every week, taking charge of the lighting department, assisting customers, and helping with donation intake.
"Bruce makes everyone feel welcome," says Linda Myers, ReStore Volunteer Coordinator.  "He loves to talk to customers and is a super salesman."
Originally from Washington, D.C., Young worked for 46 years in the commercial door and hardware industry and raised a family with his wife, Suzy, living Richmond and Kent Island before moving to Berlin in 2006.
An avid volunteer, Young spent six years volunteering at the Shepherd's Crook Food at St. Paul's by-the-Sea Episcopal Church, where he served in a leadership role. When Young saw an ad for the new ReStore, he reached out to Habitat for Humanity about getting involved. Young finds the ReStore to be a great fit for his personality, and enjoys interacting with the customers and volunteers.
"The ReStore staff always has a good time when Bruce is here!  He is so jovial and such a hard worker. He's the life of the party, and the life of the ReStore when he is here volunteering!" says Myers.
Encouraging prospective volunteers to consider the ReStore as a place to serve the community, Young says, "The ReStore is a great place to give back for all that God has blessed you with."  

The ReStore is a nonprofit home improvement store and donation center that sells new and gently used furniture, appliances, home accessories, building materials, and more to the public at a fraction of the retail price.  Proceeds are used to help build strength, stability, and self-reliance through shelter in Worcester County. Those interested in volunteering should email volunteer@habitatworcester.org. The Habitat ReStore is located at 9026 Worcester Highway in Berlin, and is open Wednesday through Sunday from 9 AM to 4 PM.