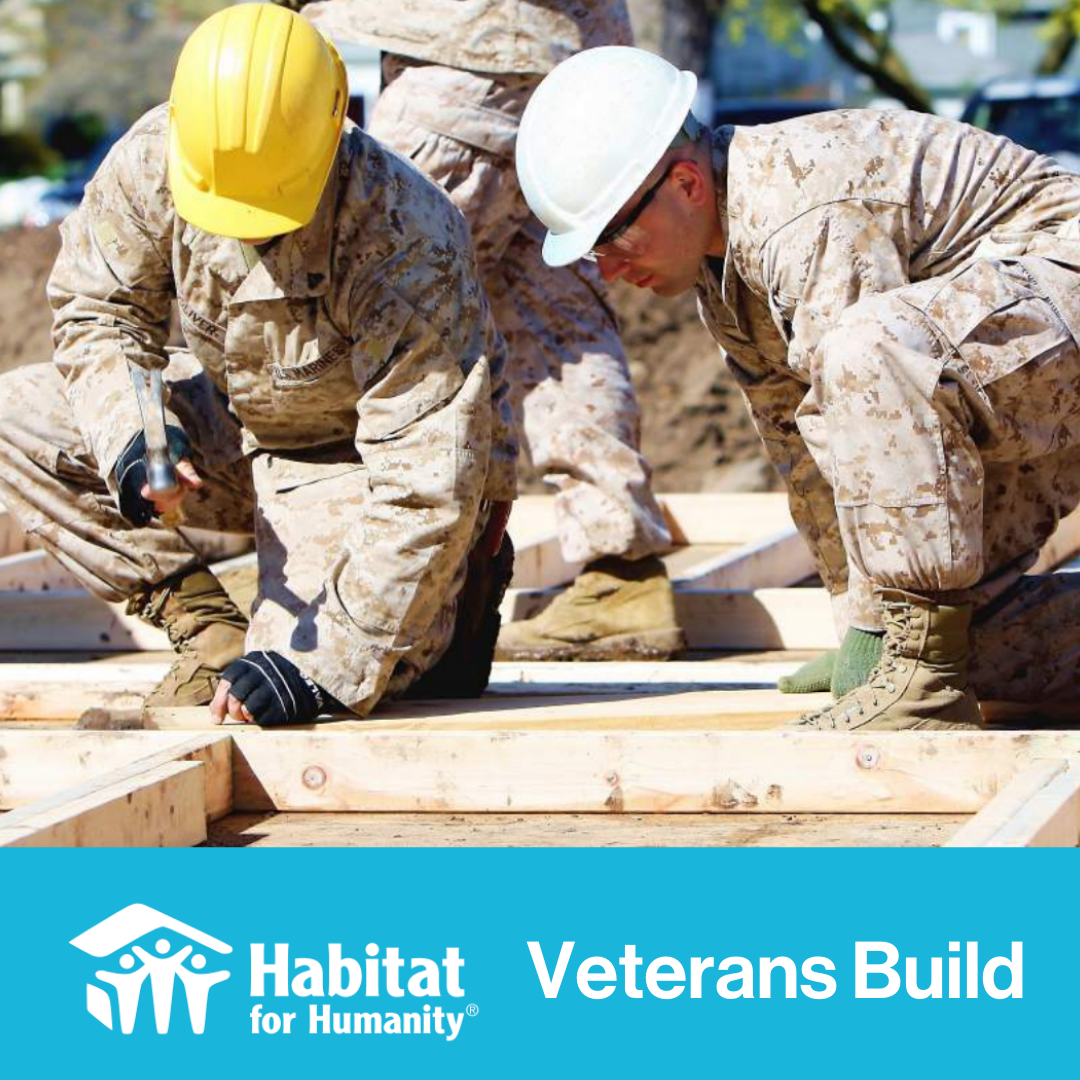 Habitat for Humanity of Worcester County is proud to announce that our affiliate is now part of HFHI's Veterans Build Initiative. Starting with the April 2021 application round, we are seeking applicants from veteran families for critical repairs.  We have been awarded grant funding through Habitat International to help offset the repair costs.  In order to be eligible, the applicant must be a veteran homeowner and the house they are applying for must be homeowner occupied. Qualified veterans will be asked to provide a copy of their DD214 form.  In addition, applicants must meet our regular guidelines for application which can be found here.  Please read all of the requirements first, and if you feel you meet the standards, send an email to families@habitatworcester.org.  Types of projects would include handicap accessible ramps, modifications to bathrooms for accessibility, exterior housing repairs.  
Each family must be approved during the application process, and the project itself must be approved by a Scope of Work which determines the scale of the project, Habitat's capacity to complete the work, and the homeowner's ability to pay for the work needed. Habitat may enlist the assistance of a third-party funder such as the USDA for financing options for critical repairs. In very limited circumstances, options may include a combination of loans and grants. 
Habitat Worcester's next scheduled quarterly application rounds for this program is open from April 1 - April 30, 2021
 When applying, please make sure the request for repairs fall within the parameters of the program. Funds are limited for this program and at times may be unavailable. Prospective applicants will be informed when they send initial inquiry via email during each funding round, if funds are available.