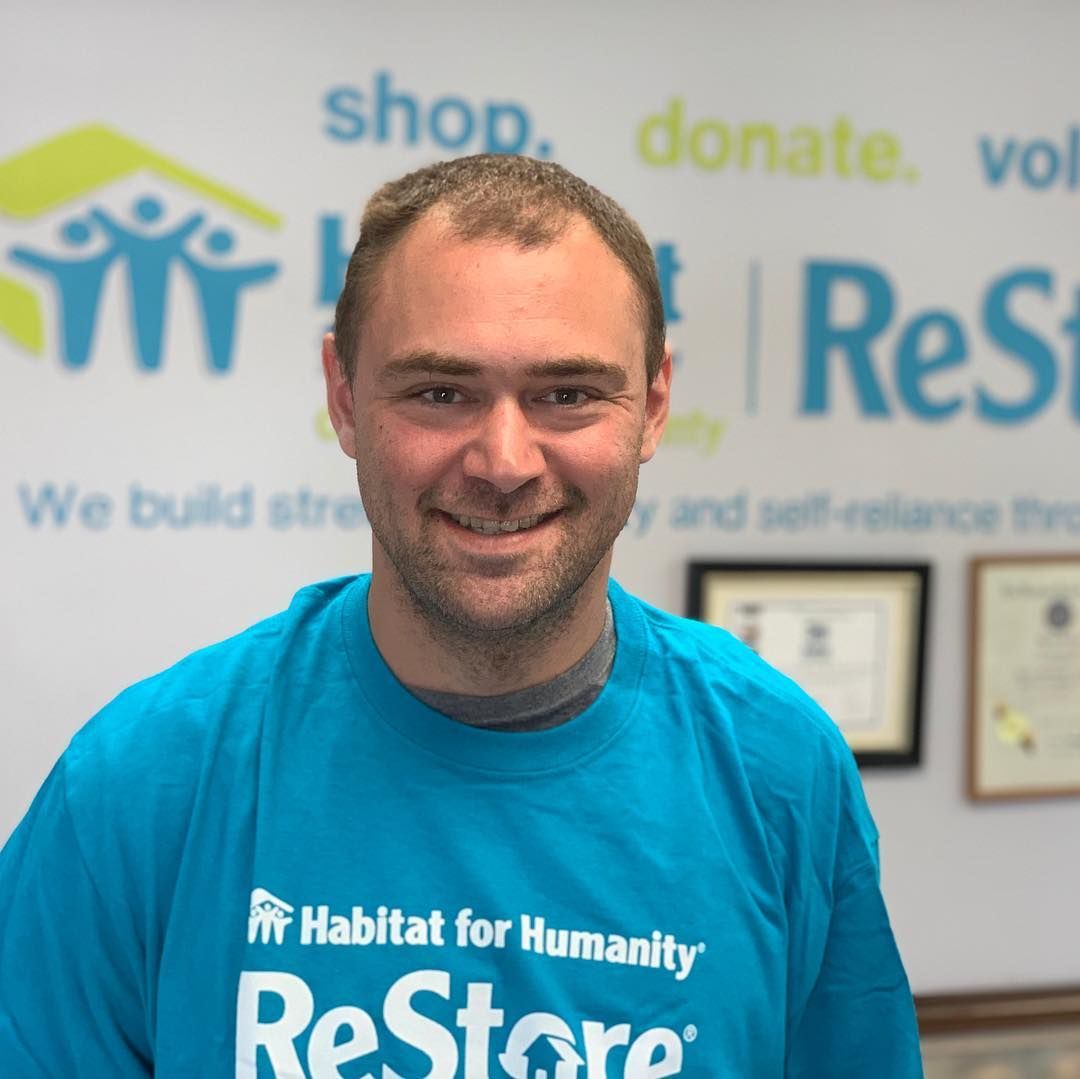 Meet Franklin Minor, Habitat for Humanity of Worcester County's ReStore April's Volunteer of the Month
Franklin's dedication to the ReStore is amazing, from helping with pickups to assisting customers, he is the muscle that keeps us moving forward. Franklin, 31, of Snow Hill, has loved helping others since he was a child, and says that volunteering at the ReStore is not only rewarding but also fun. 
"It's like a family here. We all work together and have fun while we're doing it. I love seeing people smile when they find something really cool at the ReStore. I sleep good every night and go to the ReStore with a smile on my face knowing that I'm helping my community. We all need a hand from time to time. Don't be afraid to pitch in because one day you may find yourself on the other side."
The ReStore is a nonprofit home improvement store and donation center that sells new and gently used furniture, appliances, home accessories, building materials and more to the public at a fraction of the retail price. Proceeds are used to help build strength, stability, self-reliance and shelter in Worcester County. The Habitat ReStore is located at 9026 Worcester Highway in Berlin, and is open Wednesday – Saturday, 10 am to 5 pm.