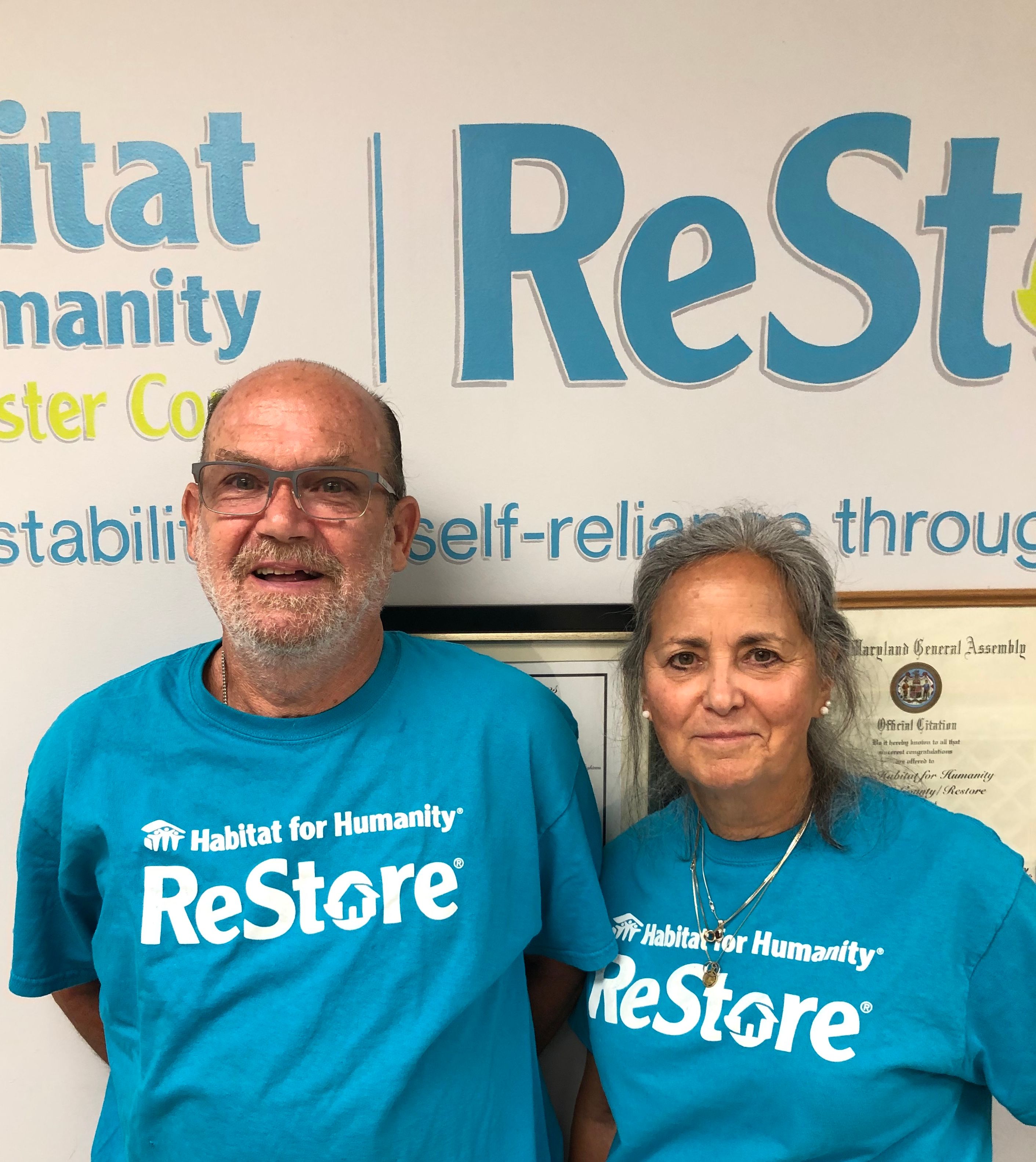 Habitat for Humanity of Worcester County's ReStore is proud to present Joe and Charlotte Esworthy, our Volunteers of the Month.  They became involved in volunteering through their oldest son, Habitat for Humanity board member Josh Esworthy.
"The grand opening of the ReStore was our wedding anniversary.  We stopped by to support it as part of our day, and decided that we would start volunteering," says Charlotte.  Since then, they have filled several shifts a week moving and arranging donated items, cleaning, organizing, and assisting customers.  Joe has also volunteered on the site of Habitat's Bishopville build this summer.
The couple retired to Berlin from New York, where Joe was an attorney and Charlotte raised their four sons.  They enjoy remaining as active as their health allows. Charlotte has become involved with Questers, a group dedicated to preserving sites of historical interest,  and they have both found that ReStore is a good fit for their desire to contribute to the community. "However much time you have to volunteer, as little as one or two hours, the ReStore can work with your schedule," says Joe, who often moves furniture donations and emphasized that "youth and muscle are always needed."  Charlotte adds, "I like that I can work at my own pace. There's always a task to be done, always a way to make yourself useful."
The ReStore is a nonprofit home improvement store and donation center that sells new and gently used furniture, appliances, home accessories, building materials, and more to the public at a fraction of the retail price. Proceeds are used to help build strength, stability, and self-reliance through shelter in Worcester County. Those interested in volunteering should email volunteer@habitatworcester.org. The Habitat ReStore is located at 9026 Worcester Highway in Berlin, and is open Wednesday through Sunday from 9 AM to 4 PM.