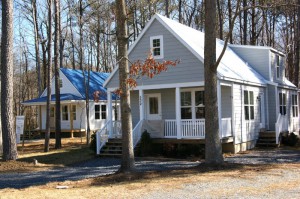 Habitat for Humanity of Worcester County, since its affiliation in 1994, has completed 20 houses with continued support from donors and volunteers!
Three homes were recently built on Flower Street in Berlin, MD. Habitat has also built additional homes in Berlin and in the towns and communities of Ocean Pines, Whaleyville, and Snow Hill.
The affiliate is currently seeking property for our next build. If you are a property owner in the northern part of Worcester County who would consider donating land, or selling at a reduced cost please email inquire@habitatworcester.org to find out more.
Construction projects require a substantial amount of financial support, labor, resources and time. To make a donation now, visit here. To become a volunteer, visit here.
If you are interested in becoming a partner family for a new build, or if you are a homeowner whose home is in need of repairs, you can find out how Habitat may be able to help you by visiting our Homeownership page.
Together we reached our goal of "20 Families Served in 20 Years" in Worcester County, and we thank you for your help!